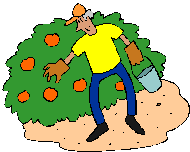 Looking for a local, pick-your-own farm in Sussex? Scroll down this page and you will see the U-Pick farms in Sussex, sorted by county. Those that offer organic or sustainably grown produce are identified by the words "organic" and/or "sustainable" in Green, next to their name . The U-pick crops they offer follow the name of the farm. To search the page for a specific crop, use Ctrl-F (or on an ipad or Mac, use their "search on this page" function) If they have a website, the name will be in blue and underlined; click on it and it will open their website. Beware of copycat websites; they just copied my website a few years ago, and do not update their information as I do, so theirs are usually out-of-date -and often copied incorrectly! I put dates to indicate when we last received an update from each farm, and I make updates weekly (and whenever I hear from a farm or visitor with new info). See the customer and farmer menus at the top menu bar to submit updates and corrections and help me keep each current!
And if you know of any I missed and want to add them or correct the information, please let me know! There are affiliate links on this page. Read our disclosure policy to learn more.
What's in season in December 2023, and other timely information:
Notes for December 2023: Summer crops are still going; don't miss the brambleberry season. Autumn is upon us and the first apples start ripening in mid August, and are all ready in September and October. See our English apple varieties guide to pick that meets your needs best. Maize mazes are still open! Usually best in August and early September.
See this page for a harvest calendar to know when each crop is typically available.
Strawberry festivals, fetes and fayres are still happening, although most are in June and July ! We also have home preserving, bottling, drying and freezing directions. You can access recipes and other resources from the drop down menus at the top of the page or the site search. If you have any questions or suggestions, feel free to write me!
Sussex U-Pick Farms and Orchards, by county
Click on the resources drop-down above, if you need a county map
East Sussex
Kent & Sussex Apple Juice and Cider Centre - PYO: Apples, plums, blackberries, blackcurrants, gooseberries
Perryhill Orchard, Edenbridge Road, Hartfield. Phone: 01892 770595. Open: Although not available this year, P.Y.O. is usually available between June and October from a variety of soft fruits, apples, and pears. When we do resume PYO again in the future you will be able to enjoy picking: Blackberries, Plums (Czar, Victoria, Valour, and Marjorie seedlings), Apples (Discovery, Katy, James Grieve, Perryhill Pippin, Cox's Orange Pippin, Golden Delicious, Bramley, Egremont Russet, Spartan, Red Jonathan, Winston, Jonagold)
Pears (Conference, Concorde, Comice), We apologise for any inconvenience. Directions: Equidistant (5m) Tunbridge Wells & E Grinstead. On B2026 1 mile N of Hartfield village. Commercial fruit farm with farm shop and PYO; home deliveries possible; also at local farmers' markets. The farm shop has Orchard & soft fruits, fresh vegetables, free range eggs, preserves, honey, local and other wines, fruit juices. Facilities: Ample parking, scenic walks, easy access for disabled. (UPDATED: July 10, 2015, JBS)
Maynards PYO - PYO: Apples, apricots, cherries, plums, damsons, strawberries, blackcurrants, blackberries, raspberries, loganberries, tayberries, rhubarb, cobnuts, Tummelberries
Windmill Hill Farm, Cross Lane, Ticehurst near Wadhurst. Phone: 01580 200394. Open: 9 am to 6 pm, see their website or call to check availability. The farm shop has a small shop open only during the PYO season with pre-picked items only. Facilities: Ample parking, toilets, easy access for disabled, nearby pub.
Morellos (cherries) We are one of the longest established Pick your own fruit farms in the UK, based in East Sussex. We are proud to have created a farm that all the family can enjoy - and once you've had your fill of fruit picking, head down to our shed for a delicious apple juice or scoop of Maynards very own ice cream. (UPDATED: June 21, 2020, JBS)
Oast Farm Buxted - blackberries, currants (red and black), gooseberries, raspberries (red), strawberries, Honey from hives on the farm, Fresh eggs, U-pick and already picked
Oast Farm, Lephams Bridge, Buxted, TN224AU. Phone: 01825 733592. Open: Monday to Saturday from 9am to 4:30 pm Sunday 10am to 3:30 pm. Directions: We are on the A272 between Buxted and Five Ash Down. Click here for a map and directions. Payment: Cash, Debit cards. (UPDATED: 26 July 2023, JBS) (UPDATED: July 10, 2015, JBS) (ADDED: June 23, 2014)
Sharnfold Farm (Stone Cross Nursuries) - PYO: Blackberries, black & redcurrants, gooseberries, loganberries, raspberries, strawberries, Tayberries, beetroot, broad beans, courgettes, carrots, French beans, mange-tout, onions, marrows, peas, spinach, sweetcorn, Christmas trees
Hailsham Road, Stone Cross, Pevensey. Phone: 01323 768490. Email: farmoffice@sharnfoldfarm.co.uk. Open: See their website for current hours; from early May to end September. Directions: On B2104 Stone Cross/Hailsham Rd next to Coopers ph. . 40 acres of PYO crops providing activity for customers. Coarse fishing lake for anglers (Tench, Roach, Perch). The farm shop has Asparagus. Orchard & soft fruits, fresh vegetables, fresh herbs, cream, free range eggs, preserves, fruit juices, honey. Also Christmas trees. What's in season for Pick Your Own; Please see our 'In Season' announcements on the home page.
Tibbs Farm - cherries, currants (red and black), loganberries, raspberries (yellow), strawberries, tayberries,
Udimore Rye, Rye, TN31 6AX. Phone: 07710 246302. Email: wheelersflp@googlemail.com. Open: Monday to Sunday from 9 am to 6:30 pm from Mid June to end July. Directions: Click here for a map and directions. Payment: Cash, Cheque. Click here for our Facebook page. Cherries come already picked. We sell hop bines for decorative purposes from end of August to end of September. From early December we also have ready cut christmas trees. (ADDED: March 12, 2015)
West Sussex
Grange Farm Shop and PYO - Apples, currants (red and black), gooseberries, pears, plums, rhubarb, strawberries, Other fruit or veg, U-pick and already picked, gift shop
Grange Farm, Funtington, Near Chichester, PO18 9LN. Phone: 01243575372. Email: enquiries@grangefarmshop.com. Open: PYO open Monday to Saturday 9 am to 4 pm according to crop availability which is usually May to late October; Our farm shop is open Monday to Saturday 9 am to 5 pm all year. . Directions: Grange Farm is situated at the western edge of the village of Funtington only five miles from Chichester. The orchard and PYO is on the south side of the road with the shop on the north side. There is plenty of parking on both sides of the road. Click here for a map and directions. Free tastings of our fruit always available. Payment: Cash, Cheque, Debit cards, Visa/MasterCard. We also grow rhubarb, gooseberries, asparagus, damsons, greengages. 11 varieties of apples, 8 varieties of plums, and 4 varieties of pears. Our farm shop stocks a wide range of foods and gifts. We also stock cheeses, locally baked cakes and bread, biscuits, pies, preserves, our own fruit juices, honey, smoked fish, cards and presents. We support local farmers and British manufacturers. The shop is lively and interesting and as far removed from a supermarket as it is possible to be so if you care about food miles you will enjoy shopping with us. (UPDATED: July 9, 2015, JBS) (UPDATED: August 01, 2011) (ADDED: May 22, 2008)
New House Farm Shop and PYO - strawberries and raspberries.
Old Crawley Road, Faygate, Horsham, RH12 4RU. Phone: 01293 851890. Email: shop@newhousefarmshop.co.uk. Open: In June and July you can pick our famous strawberries and raspberries; 7 days a week, 10am - 5pm (shop); 10am - 5pm (Tea Room); PYO strawberries will be ready from Wednesday 24th June; Please continue to check the website for the raspberry picking date.Enjoy a traditional pastime with all the family and make sure your children get their five a day in a fun way! New House Farm Shop and Tea Room is located in a 16th Century Sussex barn which has been renovated to the highest possible standard. The shop sells locally sourced products including fresh fruit and veg, fresh bread, meat, wine, cider and ale, cheese/deli, store cupboard essentials, ready meals, ice cream and local crafts. We are thrilled to announce the our tea room has just been voted Best Tea Room in the Sussex Life Food and Drinks Awards 2104. Come and see for yourself; you can choose from locally baked cakes and cupcakes, sandwiches, breakfasts and Ploughman's and of course a range of teas coffees, chocolate and soft drinks. It's all set within the beautiful Sussex countryside on the outskirts of Horsham. It's worth a visit just to see the barn and its vaulted roof! (UPDATED: 26 July 2023, JBS) (ADDED: July 11, 2015, JBS)
Paternosters Farm - apples, plums
Slough Green Lane, Warninglid, Haywards Heath, West Sussex RH17 5SL. Phone: 01444 461474
. Paternosters Farm is situated just off the A23 in the small village of Warninglid in the heart of Sussex. We have been established since the early 1970's, as a popular pick your own fruit farm. Our Autumn fruit picking starts around mid August, with Victoria Plums and Damsons. September sees the start of the main crop of Apples. Varieties available are Cox, Russet, Bramley, Jonagold and Idared.(UPDATED: August 18, 2016) (UPDATED: July 15, 2015, JBS) (UPDATED: July 26, 2009)
Roundstone Farm - Strawberries, Raspberries, Gooseberries, Blackcurrants, Redcurrants, Tayberries, Loganberries, Blackberries, Rhubarb, Plums, Beetroot, Broad Beans, Broccoli, Butternut Squash, Cabbages, Carrots, Cauliflower, Chinese Cabbage, Courgettes, French Beans, Kohl Rabi, Mange Tout Peas, Marrows, Onions, Pak Choi, Peas, Pumpkins, Runner Beans, Spinach, Sugar Snaps Peas, Swede, Sweetcorn, Turnips and Wallflowers.
Littlehampton Road, Ferring (near Worthing), West Sussex BN12 6PW. Phone: 01903 770670. Open: from late May until the end of September, subject to weather, 7 days a week, from 9 am to 5 pm (Last customer 4:30pm). Directions: Map: click here. A259 north side, between Worthing and Littlehampton at Ferring. Farm offers fruit and vegetables for PYO and in farm shop. Extensive PYO range. The farm shop has orchard & soft fruits, fresh vegetables, fresh herbs, dairy produce, free range eggs, locally baked bread, preserves, cakes, fruit juices, honey. Ample parking, picnic area, plants & shrubs, toilets, tractor rides, easy access for disabled, car boot sales . Roundstone Pick Your Own Farm Facebook page. (UPDATED: July 19, 2018)
South Ecclesden Fruit Farm - See Roundstone Farm, above (this must have been a previous name for the farm)
Littlehampton Road, Ferring, Worthing, West Sussex BN12 6PW. Phone: 01903 501663.
Tullens Fruit Farm -

Certified Organic

, Apples, farm market
Tullens Pickhurst Lane, Pulborough, Sussex, ENGLAND, RH20 1DA, Pulborough, RH20 1DA. Phone: 01798 873800. Email: tullens123@gmail.com. Open: 9 am to 5 pm. Directions: Click here for a map and directions. We are certified organic for all crops! Payment: Cash, Debit cards. Tullens Fruit Farm was founded in the 1950s as one of the Country's first pick-your-own farms. They have both old favourites such as Ashmead Kernel and Laxtons Superb are available once more in addition to traditional apple varieties such as Cox Orange Pippin, Worcester Pearmain and Bramley. (ADDED: October 24, 2019)
---
---
Farmshops, Farmer's Markets and Roadside Stands, Etc. (NOT pick-your-own, unless they are also listed above)
Click here for farmshops in this area.
---
Wholesale Foods
West Sussex
Tullens Fruit Farm - Global delivery, apples, farm market
Tullens Pickhurst Lane, Pulborough, RH20 1DA. Phone: 01798 873800. Email: sales@tullens.co.uk. Open: Monday to Saturday 10am to 4 pm During apple season (Sept to Jan. Click here for current open hours, days and dates. Directions: The map will help you find us, but if you would like directions then please give the shop a call on 0796 711 0639. Click here for a map and directions. Payment: Cash, Cheque. Tullens fruit farm offers a finest quality, fresh and delicious flavors apples, English apples, apple juice, organic apple juice, apple recipes, fresh apple juice, apple juice nutrition, pears ,orange, fresh vegetables, organic lamb, popular varieties recipes of apple. Best food shop for fruit lover of British apples in West Sussex, UK. (ADDED: December 17, 2012)