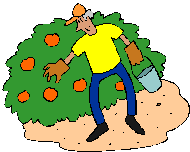 Looking for a local, pick-your-own farm in Hampsire? Scroll down this page and you will see the U-Pick farms in Hampsire, sorted by county. Those that offer organic or sustainably grown produce are identified by the words "organic" and/or "sustainable" in Green, next to their name . The U-pick crops they offer follow the name of the farm. To search the page for a specific crop, use Ctrl-F (or on an ipad or Mac, use their "search on this page" function) If they have a website, the name will be in blue and underlined; click on it and it will open their website. Beware of copycat websites (such as pickyourown.farm) ; they just co[pied my website a few years ago, and do not update their information as I do, so theirs are usually out-of-date -and often copied incorrectly! I put dates to indicate when we last received an update from each farm, and I make updates weekly (and whenever I hear from a farm or visitor with new info). See the customer and farmer menus at the top menu bar to submit updates and corrections and help me keep each current!
And if you know of any I missed and want to add them or correct the information, please let me know! There are affiliate links on this page. Read our disclosure policy to learn more.
What's in season in June 2022, and other timely information:
Notes for June 2022: Summer crops are stilll underway; don't miss the berry season. Autumn is upon us and the first apples start ripening in mid August, and are all ready in September and October. See our English apple varieties guide to pick that meets your needs best. Maize mazes are usually open in August and September. Pumpkin patches and picking usually starts in late September and October.
See this page for a harvest calendar to know when each crop is typically available.
We also have home preserving, bottling, drying and freezing directions. You can access recipes and other resources from the drop down menus at the top of the page or the site search. If you have any questions or suggestions, feel free to write me!
Hampsire U-Pick Farms and Orchards, by county
Click on the resources drop-down above, if you need a county map
Cornwall
Devon
Occombe Farm - apples, farmstand, farm cafe
Occombe Farm, Preston Down Road, Paignton, TQ3 1RN. Phone: 1803 520022. Email: info@countryside-trust.org.uk. Open: Join us for the Big Occombe Scrump from Thursday 7th October to Sunday 10th October (2021 dates), from 10 am to 3 pm. Bring a bag, or pick one of our gorgeous Occombe jute bags up from Occombe Farm Shop (£4.50 each) and fill up as many as you can carry. Voluntary donations welcome. Happy scrumping! We've also created a fantastic food hub for a taste of the West Country's finest! Shop local for fruit and veg, beers, wines, ciders, dairy and non-dairy, specialty breads and cakes, and much more. The farm market is open every day 9 am to 5 pm (Sundays from 10.30 am to 4.30 pm)
We're building a new farm park and play attraction with animal trail and paddocks. Occombe Farm Shop is open. Occombe Farm Café is open. Occombe Farm Park & Play is hoped to open this winter. Occombe Farm Facebook page.
Shute Fruit and Produce - beetroot, blackberries, broad beans, corn (sweet), courgettes, currants (red and black), flowers, green beans, potatoes, pumpkins, raspberries (red), summer squash, winter squash, strawberries,
Shute Farm Newton Road Bishopsteignton, Teignmouth, TQ14 9PN. Phone: 01626 777570. Email: info@shutefruit.co.uk. Open: Daily 11 am to 5 pm; Closed rainy days and Mondays, until end of October. Booking not necessary, but, as always, check their website before going . Directions: On the main Teignmouth to Newton Road at Bishopsteignton. Click here for a map and directions. Open June to end of October Closed rainy days and Mondays. Payment: Cash, Cheque. Special events, group visits and preserve making courses offered occasionally. Handmade award winning preserves made from the farm produce for sale at the farm stall. (UPDATED: 9 October 2020 JBS) (ADDED: August 20, 2010)
Thornes Farm Shop - blackberries, currants (red and black), gooseberries, green beans, raspberries (red), strawberries,
Hawthorne Gardens, Stockleigh English, Exeter, EX17 4BH. Phone: 01363 866933. Email: athorne@thornesfarmshop.co.uk. Open: Monday to Friday the shop is open 9:00am untill 6:00pm Saturday the shop is open 9:00am untill 5:00pm Sunday the shop is open 10:00am untill 4:00pm(during the summer); The cafe shuts an hour before the closing time of the the shop. Directions: Please ring for detailed directions to get to the farm shop. Click here for a map and directions. Payment: Cash, Cheque, Debit cards, Visa/MasterCard. The farm shop is also the home to a traditonal butchery, deli and a cafe. The farm shop is lucky enough to have it's own wind turbine as well as solar pannels. The energy is then uses to supply the shop.We are open Sundays during this strawberry season. PYO available as well as ready-picked in various sizes! Come and stock up on the most succulent, mouth-watering strawberries in mid Devon, good for eating, baking, jam … A fun, family day out with cafe food and beverages on tap to buy while you pick, as well as admiring the far-reaching views and stocking up on local foods to fill your cupboards. (UPDATED: July 28, 2015, JBS) (ADDED: June 15, 2012) (UPDATED: September 11, 2012) (UPDATED: June 30, 2013)
---
Farmshops, Farmer's Markets and Roadside Stands, Etc. (NOT pick-your-own, unless they are also listed above)
Click here for farmshops in this area.
Community food festivals:
Wholesale Foods
Devon
Thornes Farm Shop - Local delivery, Baked goods, Preserves, jams, jellies, Wide variety of seasonal fruits and vegetables, Fresh eggs, U-pick and already picked, concessions / refreshment stand, restrooms, picnic area
Hawthorne Gardens Stockleigh English, Exeter, EX17 4BH. Phone: 01363 866933. Email: athorne@thornesfarmshop.co.uk. Open: Monday to Friday the shop is open 9:00am untill 6:00pm Saturday the shop is open 9:00am untill 5:00pm Sunday the shop is open 10:00am untill 4:00pm(during the summer); The cafe shuts an hour before the closing time of the the shop. Directions: Please ring for detailed directions to get to the farm shop. Click here for a map and directions. Payment: Cash, Cheque, Debit cards, Visa/MasterCard. The farm shop is also the home to a traditonal butchery, deli and a cafe. The farm shop is lucky enough to have it's own wind turbine as well as solar pannels. The energy is then uses to supply the shop. For any wholesale please contact Anthony Thorne on 01363 866541 or 07764354412. (UPDATED: September 11, 2012)(UPDATED: June 30, 2013)