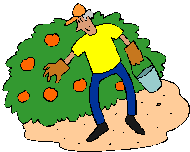 Looking for a local, pick-your-own farm in East Midlands? Scroll down this page and you will see the U-Pick farms in East Midlands, sorted by county. Those that offer organic or sustainably grown produce are identified by the words "organic" and/or "sustainable" in Green, next to their name . The U-pick crops they offer follow the name of the farm. To search the page for a specific crop, use Ctrl-F (or on an ipad or Mac, use their "search on this page" function) If they have a website, the name will be in blue and underlined; click on it and it will open their website. Beware of copycat websites (such as the one that starts with "pickit" and the one that ends with ".farms"; they do not update their information, they just steal it from us once in a great while (they are plagiarists operating in Russia and China), so theirs are usually out-of-date -and often copied incorrectly! I put dates to indicate when we last received an update from each farm, and I make updates daily (each farm as their info changes). See the customer and farmer menus at the top menu bar to submit updates and corrections and help me keep each current!
And if you know of any I missed and want to add them or correct the information, please let me know!
What's in season in September 2017, and other timely information:
Notes for September 2017: Autumn, winter and early Spring crops start soon. For Pumpkin patches, click here. And Maize mazes are here.
Easter will be April 1, 2018 - Farms, churches and schools have egg hunts! See our page to find a local Easter Egg hunt!
We also have home preserving, bottling, drying and freezing directions. You can access recipes and other resources from the drop down menus at the top of the page or the site search. If you have any questions or suggestions, feel free to write me!
East Midlands U-Pick Farms and Orchards, by county
Click on the resources drop-down above, if you need a county map
Derbyshire
Scaddows Farm - Strawberries, raspberries, gooseberries, red currants, black currants.
Derby, Ticknall, Derbyshire, DE73 7JP. Phone: 01332 694523. Directions: (Click here for a Map). Open: PYO Fruit open everyday = 9.30am - 7.30pm; Farm Shop and Cafe open everyday = 9.30am - 5.30pm; Please Note from 27/7/15 the Opening Times will change to: Farm Shop and PYO = 9.30am - 5.30pm. Containers available. Free parking. Remember strict rule of NO DOGs allowed in the fruit field at all. If you do bring one it must stay in or near your car and cannot be walked around the site. With all this hot weather we would highly recommend you leave the dogs at home, somewhere cool with plenty of water to drink! (UPDATED: July 28, 2015, JBS) (UPDATED: June 22, 2014)
A visitor writes on August 08, 2015: "Absolutely brilliant experience. Well organised cafe and PYO. However need better signage so located more easily. Lots of selection of different soft fruits. Good to see young children getting involved."
Leicestershire
Grange Farm Soft Fruit - strawberries, Raspberries, Green and Red Gooseberries, Red and Blackcurrants, Blueberries, Blackberries and Broadbeans
Copston Magna, near Wolvey, Hinckley, LE10 3HE. Phone: 1455 220572. Email: enquiries@grangefarmcopston.co.uk. Open: Tuesday to Saturday from 9 am to 6 pm, Sunday from 9 am to 5 pm. Directions: Grange Farm Soft Fruit is only 5 minutes from the M69 and 3 minutes from the A5. We are situated in the small village of Copston Magna near Wolvey within easy reach of Nuneaton, Hinckley, Lutterworth, Rugby, Coventry (all about 15 to 20 minutes drive) and Leicester (30 minutes from the centre). For SAT NAV users our postcode is LE10 3HE. From M69 Junction1 Roundabout: Either: -- Take the A5 towards Lutterworth and at the top of the hill (High Cross) turn right and immediate right again into Copston Magna and follow our signs or -- Take the B4109 towards Wolvey, then the first left towards Lutterworth, straight over the roundabout following our directional signs*. Half a mile on the left hand side is the sign for Grange Farm and the turning for Copston Magna. Please drive carefully as you approach the village. Our typical season is: Strawberries and Gooseberries - mid-June to beg August
Blackcurrants and Redcurrants - end of June to mid July
Raspberries - end of June to mid August
Blueberries and Blackberries - mid July to mid August
The season is dependent on the weather and some years we are open as early as the begining of June. (ADDED: July 9, 2015, JBS)
Heather PYO Fruit Farm - Strawberries, Raspberries, Gooseberries, Red, White and Black Currants.
The Cattows Farm Shop, Cattows Farm, Swepstone Road, Heather, Leicestershire LE67 2RF. Phone: (01530) 264200. Email: james@cattowsfarm.co.uk. Directions: On the main Measham to Heather Road, 10 mins from M (A) 42. Also, prepicked Broad Beans, New Potatoes. Asparagus cut to order April to June. Open: Daily during the season, Mid June to August, 10am to 7pm. We now grow 10 acres of traditionally grown strawberries (8 different varieties), 3 acres of raspberries along with gooseberries, blackcurrants, redcurrants, blackberries, loganberries and autumn fruiting raspberries. Broad beans are also available for pick your own. A.k.a, Cattows Farm Shop. (UPDATED: 04 April 2016, JBS) (UPDATED: July 12, 2015, JBS)
Hollytree Farm - strawberries
699 Broad Gate, Weston Hills, Spalding, PE12 6DP, UK. Open: call for hours and availability. Directions: click here for directions and a map. (ADDED: July 7, 2015, JBS)
Mill House - strawberries
Leicester Road Melton Mowbray, Leicester, Leicestershire, LE13 0DB. Phone: 01664c 500601. Fax: 01664 500601. Email us at: millhouse01@btinternet.com. Directions: A607 Leicester Road. Leicester Bound. 400 yards past the Focus do it All roundabout. Turn right on the apex of the first sharp left hand bend. Open all year. PYO thru late Spring and Summer. We are open May, June, July, August. Our hours are: 10am to 2pm Tuesday to Sunday inclusive. Often open until 5pm, call to enquire. Home Grown strawberries. GM free Free Range Pork. Free-Range Eggs. Plants, Reclamation, Livery, Haylage, Timber, Railway Sleepers, Reclaimed Bricks and Tiles, Doors, Hay & Straw. Hens also available for sale. (UPDATED: 04 April 2016, JBS)
Rutland water golf course - asparagus, raspberries, strawberries
Lodge Farm, Oakham, Leicester, Leicestershire, LE15 8HB. Phone: +44 (0) 15727. Directions: The course is situated between Edith Weston and Manton along the southern shores of Rutland Water. We are open May, June, July. Our hours are: 9 am to 6pm, 7 days a week. May: Asparagus. 15th June: Strawberries. 25th June: Raspberries. We are located at the same place as the golf course.
Whetstone Pastures Farm - blackberries, currants (red and black), gooseberries, raspberries, strawberries, snacks and refreshment stand, picnic area, birthday parties, school tours
Whetstone Gorse Lane Whetstone, Leicester , LE8 6LX. Phone: 0116 2774 627. Email: anthonyherbert@btconnect.com. Directions: between Junctions 20 21 of M1 Motorway Just off A426 2 miles south Blaby. Open: Tuesday - Sunday 10 to 6. Payment: Cash, Check. Arts and crafts activities with HANDCRAFTED creative arts linked in with farm food and environment. Suit groups, schools Special activities during season including African weekends, bird watching. CEVAS accredited for school visits. (ADDED: May 14, 2008)
Wymeswold Fruit Farm - Strawberries, Raspberries, Gooseberries, Red, White and Black Currants, Blackberries
Wide Lane, Wymeswold, Leicestershire LE12 6SE. Phone: 01 509 880 230. Alternate Phone: 01 509 881 885. Email: info@wymeswoldfruitfarm.co.uk. Open: every day during the season 10am to 7pm. Come and enjoy a day out with the family and pick your own seasonal fruit in Wymeswold. We grow an abundance of delicious fruit throughout the summer months, including strawberries, raspberries, gooseberries, blackcurrants and more. Click here for our Facebook page. (UPDATED: 04 April 2016, JBS) (UPDATED: July 12, 2015, JBS)
Lincolnshire
Northamptonshire
Dovecote Farm - asparagus, blackberries, gooseberries, raspberries (red), strawberries, Other fruit or veg,
Dovecote Farm Newton, Kettering, nn14 1bw. Phone: 01536 742227. Email: info@dovecotefarm.co.uk. Open: PYO - Seasonal: Roughly End of May - September 10 am to 5. Directions: Click here for a map and directions. Payment: Cash, Debit cards, Visa/MasterCard. Click here for our Facebook page. Due to the nature of the English climate, it is impossible to accurately detail when each fruit season starts and finishes. Please call us to check availabilty.
Asparagus Late April to June
Strawberries Early June to Late July
Gooseberries June to July
Raspberries Late June to Late October
Redcurrants Mid June to Mid July
Blackcurrants July to Late August
Blackberries August to September. (UPDATED: 04 April 2016, JBS) (ADDED: July 10, 2012)
Wakefield Farm Shop - UPDATE: 18 July 2016: I'm told they no longer do PYO
Wakefield Lodge Estate, Potterspury, NA, NN12 7QX. Phone: 013-278-11493. Email us at: wakefield.farmshop@farming.co.uk. Opening Times: Tuesdays to Fridays from 10 am to 5 pm; Saturday from 9 am to 5:30 pm; Sunday from 10 am to 4 pm; Closed Mondays except Bank Holiday Mondays: 10 am to 4 pm. Each punnet holds around 1kg. Free parking. Farmshop Bakery, Cheese Counter, Butchers Delicatessen, Country Courtyard Shops around the estate, La Luna Interiors stepping stones, Jilly Sanders Mooch Appletree Gifts, White Orchid Weddings, Fields Furniture & Glenn Designs Just 4 You, Beauty Studio, The Tea Room and Woodland Walk. Strawberries Raspberries Gooseberries Blackcurrants Redcurrants Plums(ADDED: July 06, 2008)
Nottinghamshire
Brooke Farm - strawberries, raspberries and plums.
Brooke Farm, Main Street, Linby, Nottinghamshire, NG15 8AE. Phone: 0115 963 2638. Open: Monday to Thursday from 8 am to 3:45pm; Friday: 8 am to 3:15 pm; Saturday: 8 am to 3 pm. In the summer months, you can come and pick your own strawberries, raspberries and plums. They also grow raspberries, blackcurrants, gooseberries, apples, pears, plums, tomatoes, peppers, lettuces, courgettes, beans, cabbages and cauliflower. Any soft fruit left over at the end of the season is turned into home-made jams and preserves for sale in the farm shop. Our 350 chickens are free to roam in our orchard, producing fresh free range eggs throughout the year for competitive prices. All our Christmas trees are grown by our teams at other sites in Nottinghamshire. We sell Nordman Firs and Spruces from our farm shop from early December. (ADDED: 04 April 2016, JBS)
Goacher's Farm Shop -

Uses integrated pest management practices

, Apples, blackberries, cherries, currants (red and black), gooseberries, other berries, pears, plums, pumpkins, raspberries (red), rhubarb, strawberries, tayberries,
Greenacres, Wood Lane North Wheatley, Retford, DN22 9BG. Phone: 014278 880341. Email: info@goforgoachers.co.uk. Open: See our website for current hours. Click here for current open hours, days and dates. Directions: On A620 Gainsborough to Retford road at North Wheatley. Do not turn into the village we are on the opposite side of the dual carriageway on Wood Lane. We use integrated pest management practices. Payment: Cash, Debit cards, Visa/MasterCard. (UPDATED: 04 April 2016, JBS) (UPDATED: May 12, 2014) (ADDED: November 10, 2009)
Hills Farm Shop - currants (red and black), raspberries, strawberries
Kirklington Village, near Newark, Nottingham, Nottinghamshire, NG22 8BU. Phone: 01623 882664. Email: info@hillspickyourown.co.uk. Open: June, July; Tuesday to Sunday from 10am to 4pm. Directions: 617 between Mansfield and Newark. also Farm Shop at Edingley selling fresh home grown produce and plants. Click here for a link to our Facebook page. (UPDATED: 04 April 2016, JBS)
---
---
Farmer's Markets, Farm Stands and Roadside Stands, Etc. (NOT pick-your-own, unless they are also listed above)
Click here for farmshops in this area.
---
Local Honey Sources:
Nottinghamshire
Goacher's Farm Shop - Honey (retail), Turkeys, Honey from hives on the farm, Fresh eggs, restrooms, picnic area (bring your own food)
Greenacres, Wood Lane North Wheatley, Retford, DN22 9BG. Phone: 014278 880341. Email: info@goforgoachers.co.uk. Open: See our website for current hours. Click here for current open hours, days and dates. Directions: On A620 Gainsborough to Retford road at North Wheatley. Payment: Cash, Debit cards, Visa/MasterCard. (UPDATED: May 12, 2014)
Pasture Farm Honey - Honey (retail), Raw honeys,
Upton, Retford, DN22 0RA. Phone: 07870 855469. Email: contact@pasturefarmhoney.co.uk. Open: Please get in touch on 07870 855469 for availability. Directions: Payment: Cash, only. Small scale beekeeper producing set, soft set and runny honey from bees foraging in the local fields, gardens and hedgerows around the village. (ADDED: October 03, 2014)

Tranby Croft

- Honey (retail), Honey from hives on the farm
Littleworth Lane, Rossington, Doncaster, DN11 0HJ. Phone: 01302 867632. Email: mjbrown.chemist@dial.pipex.com. Open: When we are at home. Directions: At the junction of Littleworth Lane and The Great North Road. Look out for the "Honey for Sale" sign. Click here for a map and directions. Payment: Cash, only. Local Honey from our bees with a little help from Michael and Joan. (ADDED: May 14, 2011)
---
Community food festivals:
Lincolnshire
Whitton Apple Fest 2015 - apples, asparagus, produce for sale, parking provide free, gift shop, snacks and refreshment stand, Held indoors in bad weather, Tents or other provisions are made for bad weather, FREE admission,
Whitton Village Hall Church Hill, Whitton, Scunthorpe, DN159LH. Phone: +44 7704 310764. Email: applefest@whittonvillagehall.co.uk. Open: Sunday October 18th from 1pm to 9pm. Directions: Click here for a map and directions. Payment: Cash, only. Welcome to Whitton's first annual 'Apple Fest' a celebration of all things 'apple' we hope to see you on the day and enjoy visiting our website to view the many activities we have in store. (ADDED: September 11, 2015)
---
Wholesale Foods
Nottinghamshire
Goacher's Farm Shop - Local sales at our farm, Local delivery, Preserves, jams, jellies, apples, blackberries, cherries, currants (red and black), gooseberries, other berries, pears, raspberries (red), strawberries, tayberries, Turkeys, Honey from hives on the farm, Fresh eggs, restrooms, picnic area (bring your own food)
Greenacres, Wood Lane North Wheatley, Retford, DN22 9BG. Phone: 014278 880341. Email: info@goforgoachers.co.uk. Open: See our website for current hours. Click here for current open hours, days and dates. Directions: On A620 Gainsborough to Retford road at North Wheatley. Payment: Cash, Debit cards, Visa/MasterCard. (UPDATED: May 12, 2014)
---
Meats, Milk and Eggs:
---
Farm Venues for Weddings, Events, Activities, Parties and Meetings:
---
Horse Rides and More:
---
Farm Bed And Breakfasts
---
Maple Syrup Farms and Sugarworks:
---